PoS machines are absolutely FREE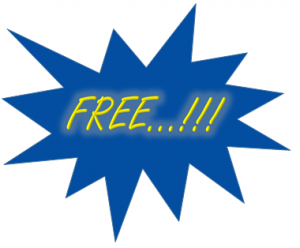 for IB i-Freedom Prime account & MSME traders with exposure above 25 lakh
A PoS (Point of Sale) machine is an electronic device through which a customer can make payment to merchant in exchange for goods or after provision of a service through debit/credit/prepaid cards or QR scanning. Merchant may issue a printed receipt / e-receipt for successful transaction.
Types of PoS
Android PoS – PoS terminal having Android Smartphone functionality with full touch, printer & inbuilt camera. Works with GPRS/Wifi connectivity along with battery backup.
GPRS PoS – PoS terminal with keypad and with printer. Works with GPRS/Wifi connectivity along with battery backup.
SoftPoS – Mobile application based payment acceptance facility with Tap-n-Pay and QR functionality.
How to avail PoS(Android/GPRS):
Submit PoS application and Agreement to the nearest Indian Bank Branch.
Enrolment of Merchant done upon receipt of application recommended by Zone.
After enrolment, Unique merchant ID (MID & TID) is created and terminal is dispatched to the merchant after validation.
Installation call made to the merchant for activation.
Two models are available for obtaining PoS viz.,

Rental model: Pay as you use
Outright Purchase model: Pay once and enjoy PoS facility for lifetime
How to avail Indian Bank SoftPoS:
Download "Indian Bank SoftPoS" from Google Playstore.
Merchant can self-on-board by providing required details & uploading relevant documents.
Upon successful completion; Unique merchant ID (MID & TID) will be generated.
After verification of the documents uploaded; merchant can start transaction.
There is no monthly fee for using "Indian Bank SoftPoS".
Value added Services:
Cash[at]PoS – Cardholder can withdraw cash upto Rs. 2000/- through PoS machine.
QR[at]PoS – Payment acceptance through UPI-QR code displayed in PoS machine.
EMI[at]PoS – Credit card holders can convert the payment into Equated Monthly Instalment (EMI) through EMI facility enabled in PoS machine.
Sodexo acceptance – Sodexo supplied food cards acceptance in PoS machine.
International card acceptance Facility – Foreign cards acceptance in PoS machine.
Integration of PoS with Merchant software – PoS can be integrated with merchant billing software solution in PoS machine.
Android billing solution – In-app billing solution in Android PoS machine.
PoS manager app – Merchant can view transaction details, raise complaints, paper roll requests etc in the mobile app.
Commercials:
No installation charges, paper roll charges, late batch settlement charges, low usage charges and duplicate/backdated statement charges for any location or type of business.
Nil Rent for IB-ifreedom prime Current Account customers.
PoS at free of Cost for MSME traders with exposure more than 25 lakhs.
Advantages of PoS:
Portable; Take anywhere inside India
Eliminates the need to carry Cash
Faster and Easier
Facility for Manual/auto batch settlement of PoS transactions
Eliminates man power for physical cash maintenance
Quick confirmation/ transaction status will be sent to the merchant by SMS
Consolidated transaction details are sent through SMS/e-mail
For more details, contact your nearest Indian Bank branch or 1800 425 00 000.
( Last modified on Mar 15, 2023 at 11:03:07 PM )