Indian Bank a 113-Year-Old Bank was born out of Swadeshi movement in 1907, and Allahabad Bank is the oldest public sector bank– (155 years) set up as a joint stock company by a group of Europeans in 1865 at Allahabad.    As per Govt. of India directions, Allahabad Bank has merged into Indian Bank effective from 1st April 2020.  The new merged entity is the 7th Largest Public Sector Bank in the Country.
The amalgamated entity after merger of Zonal Offices and branches till 31.01.2021 is functioning with 14 Field General Manager's Offices(FGMO), 78 Zonal Offices.
Customer Acquisition Processing Centres (CAPC) are formed in 8 Centres at Chennai, Allahabad, Bhopal, Bhubaneshwar, Delhi, Kolkata, Lucknow and Patna to handle the liability accounts viz., Customer Acquisition and Opening of SB accounts.
Specialised verticals / specialised branches to speed up credit sanctions and reduce the Turnaround Time (TAT) as under are formed in the merged entity:
9 Large Corporate branches handling credit proposals above Rs.150 Cr
17 Mid Corporate Branches handling credit proposals from 25 Cr to Rs. 150 Cr
79 Retail, Agri and MSME Processing Centres (RAMPCs) handling credit proposals of Retail, Agri and MSME customers. RAMPCs are formed in all the 78 Zonal Offices and one RAMPC at Indore.
List of Field General Manager's Office ( FGMOs )
| | | | |
| --- | --- | --- | --- |
| S.No. | FGMO | S.No. | FGMO |
| 1 | ALLAHABAD | 8 | HYDERABAD |
| 2 | BENGALURU | 9 | KOLKATA- II |
| 3 | BHUBANESHWAR | 10 | KOLKATA-I |
| 4 | CHANDIGARH | 11 | LUCKNOW |
| 5 | CHENNAI | 12 | MEERUT |
| 6 | COIMBATORE | 13 | MUMBAI |
| 7 | DELHI | 14 | PATNA |
List of Zonal Offices (ZO)
| | | | | | |
| --- | --- | --- | --- | --- | --- |
| S.No. | Zonal Office | S.No. | Zonal Office | S.No. | Zonal Office |
| 1 | ALLAHABAD | 27 | TIRUVANNAMALAI | 53 | KOLKATTA-1 |
| 2 | GORAKHPUR | 28 | VELLORE | 54 | KOLKATTA-2 |
| 3 | MIRZAPUR | 29 | COIMBATORE | 55 | MIDNAPORE |
| 4 | VARANASI | 30 | KARAIKUDI | 56 | GONDA |
| 5 | BENGALURU | 31 | KRISHNAGIRI | 57 | HAMIRPUR |
| 6 | ERNAKULAM | 32 | KUMBAKONAM | 58 | KANPUR |
| 7 | HUBBALLI | 33 | MADURAI | 59 | LAKHIMPUR KHERI |
| 8 | KOZHIKODE | 34 | SALEM | 60 | LUCKNOW |
| 9 | THIRUVANANTHAPURAM | 35 | TIRUNELVELI | 61 | SITAPUR |
| 10 | BERHAMPUR | 36 | TRICHY | 62 | AGRA |
| 11 | BHOPAL | 37 | DELHI (CENTRAL) | 63 | DEHRADUN |
| 12 | BHUBANESHWAR | 38 | DELHI (SOUTH) | 64 | MEERUT |
| 13 | JABALPUR | 39 | JAIPUR | 65 | MORADABAD |
| 14 | RAIPUR | 40 | UDAIPUR | 66 | NOIDA |
| 15 | SAMBALPUR | 41 | AMARAVATHI | 67 | AHMEDABAD |
| 16 | SATNA | 42 | HYDERABAD | 68 | MUMBAI (SOUTH) |
| 17 | AMRITSAR | 43 | KARIM NAGAR | 69 | MUMBAI (WEST) |
| 18 | CHANDIGARH | 44 | TIRUPATI | 70 | NAGPUR |
| 19 | KARNAL | 45 | VIJAYAWADA | 71 | PUNE |
| 20 | LUDHIANA | 46 | VISAKHAPATNAM | 72 | SURAT |
| 21 | CHENNAI (NORTH) | 47 | ASANSOL | 73 | BHAGALPUR |
| 22 | CHENNAI (SOUTH) | 48 | DIBRUGARH | 74 | DEOGHAR |
| 23 | CUDDALORE | 49 | GUWAHATI | 75 | GAYA |
| 24 | KANCHEEPURAM | 50 | SILIGURI | 76 | MUZAFFARPUR |
| 25 | POONAMALLEE | 51 | BARASAT | 77 | PATNA |
| 26 | PUDUCHERRY | 52 | CHINSURAH | 78 | RANCHI |
Merger of Branch as on 17.09.2021
MERGER OF BRANCHES STATUS UPDATE AS ON 17.09.2021
FGMO
Zone
S No
IB Branch
IBGA
eAB Branch
IBGA
Acquirer Branch
Merged on
Bengaluru
Bengaluru
1
Bengaluru City
B009
K G Road
K504
IB
23.09.2020
2
Bannerghatta Road
B181
Benerghata Road
B625
IB
10.10.2020
3
Bengaluru Cantonment
B008
Tasker Town
B609
IB
03.10.2020
4
Devanahalli
D059
Devanhalli
D583
IB
21.09.2020
5
Hassan
H006
Hassan
H552
IB
10.10.2020
6
Mandya
M014
Mandya Gandhinagar
M601
IB
03.10.2020
7
HSR Layout
C122
HSR Layout
H593
IB
22.01.2021
8
Malleswaram
M010
Malleswaram
M590
IB
24.01.2021
9
Mysuru Main
M048
Mysuru Main
M785
IB
30.01.2021
10
Tumakuru
T057
Tumkur
T613
IB
28.01.2021
Ernakulam
11
Alappuzha
A012
Aleppey
A585
IB
11.09.2020
12
Chengannur
C015
Chengannur
C568
IB
01.10.2020
13
Kottayam
K050
Kottayam
K805
eAB
07.10.2020
14
Pala
P066
Pala
P526
IB
25.09.2020
15
Pallimukku
E020
Ernakulam
E508
IB
01.10.2020
16
Pathanathamthitta
P078
Pathanathamthitta
P595
IB
09.09.2020
17
Thiruvalla
T121
Thiruvalla
T561
IB
29.09.2020
18
Thodupuzha
T132
Thodupuzha
T565
IB
25.09.2020
19
Tripunithura
T171
Thirpunithura
T566
IB
10.09.2020
Hubballi
20
Bellary
B015
Bellari
B726
IB
11.09.2020
21
Bidar
B117
Bidar
B806
IB
16.09.2020
22
Chukkmagaluru
C019
Chickmagaluru
C586
IB
18.09.2020
23
Dharwad
D017
Dharwad
D619
eAB
02.09.2020
24
Gadag
G097
Gadag
G504
IB
05.09.2020
25
Hosapete
H010
Hospet
H585
IB
10.09.2020
26
Kalaburgi
G022
Kalaburgi
G640
IB
15.09.2020
27
Koppal
K332
Koppal
K790
IB
08.09.2020
28
Mangaluru
M015
Mangalore
M606
IB
15.09.2020
29
Raichur
R001
Raichur
R514
IB
08.09.2020
30
Shivamogga (Previously Shimogga)
S020
Shimoga
S662
IB
23.02.2021
31
Chitradurga
C025
Chitradurga
A578
IB
06.03.2021
32
Davengere
D005
Davengere
D546
eAB
06.03.2021
33
Udupi
U025
Udupi
U510
IB
08.03.2021
34
Gangavathi
G114
Gangavathi
G528
IB
04.03.2021
Kozhikode
35
Kasaragod
K156
Kasaragod
K615
eAB
19.07.2021
Thiruvananthapuram
36
Chalai
M143
Trivandrum
T608
IB
07.10.2020
37
Ramankulangara
R108
Kollam
K780
IB
07.10.2020
BHUBANESHWAR
Bhubaneshwar
38
Bhubaneswar Main
B024
Ashok Nagar
A663
IB
03.03.2021
Bhopal
39
Gwalior
G025
Gwalior
G665
IB
24.09.2020
40
Kalani Nagar, Indore
K235
Indore Airport Road
A543
IB
23.09.2020
41
Mandsaur
M212
Mandsaur
M599
IB
24.09.2020
42
Morena
M234
Morena
M749
eAB
22.09.2020
43
Neemuch
N119
Neemuch
N576
IB
09.08.2021
44
BHOPAL MAIN BRANCH
B022
HABIBGANJ BHOPAL
B798
IB
16.08.2021
Jabalpur
45
Dindori
D070
Dindori
D648
eAB
25.08.2020
46
Hoshangabad
H042
Hoshangabad
H583
eAB
31.08.2020
47
Itarsi
I087
Itarsi
I543
eAB
31.08.2020
48
Narsinghpur
N166
Narsimhpur
N550
eAB
27.08.2020
49
Sagar (MP)
S044
Sagar
S512
eAB
07.09.2020
Berhampur
50
Bhawanipatna
B107
Bhawanipatna
B778
IB
14.10.2020
51
Boudh
B046
Boudh
B869
eAB
19.10.2020
52
Koraput
K064
Koraput
K792
IB
15.10.2020
53
Phulbani
P189
Phulbani
P640
IB
22.03.2021
Satna
54
Satna
S196
Umari (Satna)
U520
eAB
14.10.2020
Sambalpur
55
Bargarh
B105
Bargarh
B662
IB
02.11.2020
56
Sonepur
S194
Sonepur
S752
IB
26.04.2021
Raipur
57
Mahasamund
M302
Mahasamund
M541
IB
11.01.2021
CHANDIGARH
Amritsar
58
Garshankar
N101
Garshankar
G536
IB
28.09.2020
59
Faridkot
F007
Faridkot
B703
eAB
09.11.2020
60
Mahilpur
N103
Mahiilpur
M552
eAB
28.09.2020
61
Phagwara
P064
Phagwara
P632
eAB
31.05.2021
62
Batala
B164
QC Batala
B696
eAB
31.05.2021
63
Firozpur
F014
Firozpur
F519
eAB
31.05.2021
64
Udhampur
U039
Udhampur
U509
eAB
28.09.2020
Chandigarh
65
Kharar
K314
Kharar
K686
eAB
03.11.2020
66
Kurali
K324
Kurali
K839
eAB
28.09.2020
67
Manimajra
M150
Manimajra
M614
IB
03.11.2020
68
Sangrur
S126
Sangrur
S568
IB
02.11.2020
69
Sector 34, Chandigarh
C073
Sector 34, Chandigarh
S604
IB
28.09.2020
70
Sector 37D, Chandigarh
S210
Sector 40, Chandigarh (IB)
S606
IB
01.09.2020
71
Sector 40, Chandigarh
S071
Sector 40, Chandigarh
S606
IB
28.09.2020
72
Sunam
S240
Sunam
S789
IB
27.10.2020
73
Una
U030
Una
U527
eAB
05.11.2020
Karnal
74
Bawal
B203
Bawal
B700
eAB
28.09.2020
75
Dharuhera
D093
Dharuhera
D618
eAB
28.09.2020
76
Gohana
G104
Gohana
G581
eAB
28.09.2020
77
Safidon
S239
Safidon
S511
eAB
06.11.2020
78
Yamuna Nagar
Y001
Yamuna Nagar
Y501
IB
19.03.2021
79
Ambala Cantt
A015
Ambala Cantt
A596
eAB
27.05.2021
80
Palwal
P214
Palwal
P542
eAB
14.06.2021
81
Fatehabad
F010
Fatehabad
F510
IB
15.06.2021
82
Ambala City
A064
Ambala City
A597
eAB
07.07.2021
83
G T Road, Panipat
P062
Panipat
P562
IB
09.07.2021
Ludhiana
84
Banga
N100
Banga
B603
eAB
09.11.2020
85
Nawanshahr Doaba
N041
Nawanshahr
N569
IB
09.11.2020
86
Banga Road
B149
NAWANSHAHR DOABA (IB)
N041
IB
01.10.2020
87
Jagraon
J002
Jagraon
J515
IB
28.09.2020
88
Ludhiana
L003
Ludhiana Clock Tower
L567
IB
28.09.2020
89
Morinda
M250
Morinda
M751
eAB
28.09.2020
90
Goraya
G072
Goraya
G618
eAB
12.07.2021
91
Phillaur
P226
Phillaur
P638
IB
12.07.2021
92
Samrala
S199
Samrala
S558
eAB
13.07.2021
CHENNAI
Chennai North
93
Chintadripet
C040
Anna Salai (IB)
A089
IB
12.10.2020
94
Annasalai
A089
Chennai Mount Road
M756
IB
14.09.2020
95
Dr Alagappa Road
D036
Chennai Puruswakam-2
C570
IB
14.09.2020
96
MGT
M002
George Town
G551
IB
23.11.2020
97
Tirumangalam (IB)
T031
Anna Nagar (Chennai) (IB)
A025
IB
05.12.2020
98
Washermanpet (IB)
W009
Tondiarpet
C572
IB
25.01.2021
99
Jafferkhanpet
J019
Jafferkhanpet
C569
IB
08.02.2021
Chennai South
100
Adyar
A002
Adyar
A514
IB
28.09.2020
101
Lattice Bridge Road
L006
Thiruvanmiyur
T563
IB
31.08.2020
102
Nanganallur
N079
Nanganallur
N536
IB
31.08.2020
103
T Nagar
T014
T Nagar
T502
IB
13.07.2021
104
Pallavaram
P012
Pallavaram
P539
IB
26.07.2021
Kancheepuram
105
Chengalpattu
C022
Chengalpattu
C567
IB
11.12.2020
106
Oragadam
O026
Oragadam
O509
IB
30.01.2021
Poonamallee
107
Nolambur
N152
Nolambur
N616
IB
14.09.2020
108
Tiruninravur
T018
Tiruninravur
T560
IB
14.12.2020
109
Tiruvallur Bazaar
T124
Tiruvallur
T562
IB
14.09.2020
110
Venkatarapuram
A095
Ambattur
A599
eAB
27.10.2020
Puducherry
111
Kamaraj Salai
P134
Pondicherry Venkat Nagar
P676
IB
28.09.2020
Vellore
112
Sathuvachary
S012
Vellore
V517
IB
14.12.2020
COIMBATORE
Coimbatore
113
Ind MSME, Tirupur
I043
Tirupur
T593
IB
20.11.2020
114
Kalapatti
K173
Kalapatti
K532
IB
23.09.2020
115
R S Puram
R023
Coimbatore
C636
IB
28.09.2020
Kumbakonam
116
Easwari Nagar
T095
Thanjavur
T554
IB
23.11.2020
117
Kumbakonam Main
K056
Kumbakonum
K830
IB
11.11.2020
118
Mayiladuthurai
M023
Mayiladuthurai
M678
IB
12.11.2020
119
Tiruvarur
T046
Tiruvarur
T594
IB
12.11.2020
Karaikudi
120
Pudukottai
P050
Pudukottai
P677
IB
28.10.2020
121
Sivakasi
S124
Sivakashi
S733
eAB
11.11.2020
Krishnagiri
122
Bangalore Road
B142
Hussor
H586
IB
07.12.2020
Madurai
123
Anna Nagar (Madurai)
T091
Madurai Anna Nagar
M531
IB
09.11.2020
124
Kochadai
K225
Kochadai
K725
IB
20.10.2020
125
Madurai Main
M004
Madurai
M532
IB
07.12.2020
126
Dindigul
D018
Dindigul
D647
IB
20.04.2021
127
TVS Nagar
T075
TVS Nagar
T501
IB
18.04.2021
Salem
128
Erode
E008
Erode
E510
IB
02.11.2020
129
Namakkal
N011
Namakkal
N530
IB
02.11.2020
Tirunelveli
130
Nagercoil
N006
Nagercoil
N512
IB
04.11.2020
131
Tuticorin
T058
Tuticorin
T568
IB
02.11.2020
132
Maharajanagar
M303
Tirunelveli
T591
IB
29.10.2020
Trichy
133
Karur
K027
Karur
K613
IB
10.11.2020
134
Thillai Nagar
T017
Trichy Annamalai Nagar
T605
IB
10.11.2020
DELHI
Delhi (Central)
135
Chandni Chowk
C010
Chandni Chowk
C541
IB
03.10.2020
136
Karol Bagh
K023
Karol Bagh
K608
IB
30.09.2020
137
Mangolpuri
M269
Mangolpur kalan
M611
eAB
26.10.2020
138
Matiala
M332
Matiala
M663
eAB
23.10.2020
139
Vishnu Garden
V136
Vishnu Garden
V540
IB
26.10.2020
140
Mayur Vihar
M102
Mayur Vihar
A534
IB
15.03.2021
141
Gujrawala Town
G078
Gujrawala Town
G637
IB
15.03.2021
142
Kirti Nagar
K181
Kirti Nagar
K719
IB
15.03.2021
143
Punjabi Bagh
P163
Punjabi Bagh
P681
IB
15.03.2021
144
Ashok Vihar
A124
Ashok Vihar
A664
IB
15.03.2021
145
Laxmi Nagar
L024
Laxmi Nagar
L543
eAB
15.03.2021
Udaipur
146
Beawar
B195
Beawar
B705
eAB
26.08.2020
Delhi South
147
Ballabhgarh
B137
Ballabhgarh
B576
IB
01.10.2020
148
Jasola
J037
Jasola
J581
IB
11.11.2020
149
Sector 29, Faridabad
S244
Fariadabad Old
F507
eAB
25.09.2020
150
Sector 37, Faridabad
B002
Sector 37, Faridabad
S605
IB
24.09.2020
151
Sector 4, Gurgaon
S267
Gurgaon
G654
eAB
23.09.2020
152
Sector 48, Gurgaon
S285
Sohna Road Gurgaon
S746
eAB
25.09.2020
153
Shahdra, Krishna Nagar
S157
Krishna Nagar
K810
IB
12.11.2020
154
SME New Delhi, Tugalakabad
S197
Tugalakabad
T611
eAB
12.05.2021
155
Faridabad Main
F001
NIT Faridabad
N604
eAB
11.06.2021
HYDERABAD
Amravati
156
KURNOOL BELLARY CHOWRASTA
K335
KurNool
K845
IB
09.10.2020
157
AMARAVATHI ROAD (GUNTUR)
A160
 HYDERABAD AMARAVATHI ROAD
A591
IB
21.09.2020
158
Mangalagiri
M243
Mangalagiri
M604
eAB
19.10.2020
159
Ongole
O002
Ongole
O507
IB
10.11.2020
160
Padmavati Nagar
P267
Nandyal
N534
IB
07.10.2020
161
BRODIPET
B030
GUNTUR
G651
IB
10.11.2020
HYDERABAD
162
Habsiguda
H047
Habsiguda
H503
eAB
28.09.2020
163
Himayat Nagar
H008
Himayat Nagar
H571
IB
16.12.2020
164
Jubilee Hills
H025
Jubilee Hills
J626
IB
02.12.2020
165
Miyapur
M241
Miyapur
M718
IB
28.09.2020
KARIM NAGAR
166
Miryalaguda
M305
Miryalaguda
M708
IB
08.02.2021
167
Siricilla
S289
Siricilla
S720
IB
08.02.2021
Vijayawada
168
Gudivada
G017
Gudivada
G633
IB
12.10.2020
169
Juvvalapalem Road
J049
Bhimavaram
B786
IB
25.01.2021
Visakhapatnam
170
Gajuwaka
G065
Gajuwaka
G516
IB
03.11.2020
171
MVP Colony
M308
MVP Colony
M783
eAB
23.11.2020
172
MORAMPUDI ROAD
M290
Rajamundry
R525
IB
30.03.2021
Kolkata
Kolkata 1
173
Alipore Road
A011
Alipore
A571
eAB
31.10.2020
Kolkata 2
174
Port Blair
P117
Port Blair
P670
IB
25.01.2021
Barasat
175
Habra
H035
Habra
H502
eAB
07.12.2020
176
Rajarhat
R066
Rajarhat Gopalapur
R529
IB
18.03.2021
177
Basirhat
B080
Basirhat
B687
IB
22.03.2021
MIDNAPORE
178
CHANDRAKONA ROAD
C183
DURLAVGANJ
D692
eAB
01.09.2021
179
HALDIA
H029
HALDIA
H515
eAB
31.08.2021
Kolkata II
Siliguri
180
Darjeeling
D004
Darjeeling
D530
IB
21.12.2020
Asansol
181
Suri
S198
Suri
S804
eAB
07.02.2021
Guwahati
182
SHILLONG MAIN
S019
SHILLONG POLICE BAZAR
S660
eAB
30.08.2021
Lucknow
Lucknow
183
Lucknow Main
L002
Hazratganj
H561
eAB
20.11.2020
184
Vikash Nagar
V126
Vikas Nagar
V535
eAB
14.06.2021
Gonda
185
Gonda-1
G087
Gonda Mankapur Bus stand
M624
IB
19.07.2021
MEERUT
Agra
186
Etah
E046
Etah
E511
eAB
01.04.2021
187
Farrukhabad
F013
Burhpur
B893
eAB
01.04.2021
188
FATEHABAD
F511
SHAMSHABAD
S649
eAB
26.07.2021
189
JOHRI BAZAR
A527
AGRA CITY
A525
eAB
26.07.2021
190
GWALIOR ROAD
G118
HCS AGRA
A526
eAB
26.07.2021
191
BELANGANJ (eAB)
A523
AGRA MAIN
A524
eAB
26.07.2021
192
GAIL (eAB)
G511
AURIYA
A677
eAB
26.07.2021
193
ALIGARH
A044
SAMAD ROAD ALIGARH
A567
IB
26.07.2021
194
SANJAY PALACE AGRA
A003
DELHI GATE
D563
eAB
26.07.2021
Dehradun
195
Almora
A148
Almora
A586
eAB
19.04.2021
196
Nainital
N129
Nainital
N523
eAB
19.04.2021
197
Roorkee
R025
Roorkee
R652
eAB
17.05.2021
Noida
198
Sector 63, Noida
S186
Sector 63, Noida
N615
eAB
26.10.2020
Meerut
199
Baghpat
B133
Baghpat
B541
eAB
25.11.2020
200
Delhi Road, Meerut
D082
Meerut Chungi
M685
eAB
23.11.2020
201
Mawana
M265
Mawana
M674
IB
27.11.2020
202
Pilakhuwa
P223
Pilkhuwa
P645
eAB
23.11.2020
203
Titavi
T067
Titavi
T597
IB
25.11.2020
Moradabad
204
DIBAI
D092
DIBAI
D636
eAB
14.12.2020
205
KHURJA
K244
KHURJA
K714
eAB
08.03.2021
Mumbai
Ahmedabad
206
Hebatpur (IB)
H059
Thaltej (IB)
T160
IB
13.10.2020
207
Himmatnagar
H030
Himatnagar
H572
IB
04.10.2020
208
IND MSME
I050
DRIVE IN ROAD (IB)
D051
IB
24.12.2020
209
Sanand
S202
Sanand
S562
IB
03.10.2020
210
Gondal Road
G128
Rajkot Main
R541
eAB
03.03.2021
Mumbai (South)
211
Sion
S028
Sion
S715
IB
05.10.2020
212
CBD Belapur
C074
Mumbai Bellapur
B718
IB
06.11.2020
213
Chembur
C012
Chembur
C566
IB
05.10.2020
214
Ghatkopar
G008
Ghatkopar
G558
IB
05.10.2020
Mumbai (West)
215
Bandra
B007
Bandra (West)
B602
eAB
05.10.2020
216
Marol
M238
Marol
M643
IB
24.09.2020
217
Virar
V099
Virar
V538
eAB
05.10.2020
218
Andheri West
A023
Andheri West
A634
IB
06.03.2021
Pune
219
Mapusa
M152
Mapusa
M635
eAB
05.10.2020
220
Videocon Ahmednagar
V100
Ahmednagar
A535
eAB
05.10.2020
221
Vasco
V085
Vasco
V513
eAB
22.03.2021
222
Kolhapur
K044
Kolhapur
K737
eAB
25.03.2021
223
Nasik City
N016
Nasik
N553
IB
24.04.2021
Nagpur
224
Jalgaon
J042
Jalgaon
J543
eAB
04.11.2020
225
Jalna
J043
Jalna
J546
IB
05.11.2020
Surat
226
Alkapuri
A071
M K High School, Alkapuri
M719
IB
05.10.2020
227
GIDC, Ankleshwar
A211
Ankleshwar
A640
IB
05.10.2020
228
Godhra
G027
Godhra
G578
IB
29.10.2020
229
Navsari
N042
Navsari
N561
IB
26.10.2020
230
PIJ Road
P244
Nadiad
N507
eAB
29.10.2020
231
Waghodia Road
W019
Ajwa Road
A551
eAB
07.12.2020
232
BHARUCH
B031
BHARUCH
B768
eAB
19.04.2021
233
SALABATPURA
S295
NANPURA
N539
IB
23.04.2021
234
VAPI INDUSTRIAL ESTATE
V037
VAPI
V506
IB
20.04.2021
235
SILVASA
S187
SIILVASA
S696
IB
19.07.2021
Patna
Bhagalpur
236
Katihar
K220
Mirchaibadi Katihar
M707
eAB
17.11.2020
237
Kishanganj
K195
Kishanganj
K720
eAB
17.11.2020
238
Munger
M293
Munger
M769
eAB
28.09.2020
Gaya
239
Bhabhua
B138
Bhabhua
B743
eAB
01.10.2020
PATNA
240
BEUR
B115
IIHM BEUR
I533
IB
20.03.2021
Ranchi
241
Daltonganj
D067
Daltonganj
D519
IB
07.11.2020
242
Gumla
G089
Gumla
G645
IB
03.11.2020
243
Jhumari Talaiya
J044
Jhumari Talaiya
J609
IB
05.11.2020
244
Kadru
K179
Ashok Nagar, Ranchi
A662
eAB
20.10.2020
245
Ranchi
R010
GEL Church
G549
IB
27.10.2020
246
Adityapur
A204
Adityapur
J558
eAB
13.04.2021
MUZAFFARPUR
247
AKHTA
A213
AKHTA
A555
eAB
02.12.2020
List of Large Corporate Branches
| | |
| --- | --- |
| S. No | Branch Name |
| 1 | LCB BENGALURU |
| 2 | LCB CHANDIGARH |
| 3 | LCB CHENNAI |
| 4 | LCB DELHI |
| 5 | LCB LUCKNOW |
| 6 | LCB HYDERABAD |
| 7 | LCB KOLKATTA |
| 8 | LCB MUMBAI |
| 9 | LCB SP NAGAR AHMEDABAD |
List of Mid Corporate Branches
| | | |
| --- | --- | --- |
| S No. | Branch Name | Zone Name |
| 1 | MCB Coimbatore | Coimbatore |
| 2 | MCB DECCAN GYMKHANA-PUNE | Pune |
| 3 | MCB FORT MUMBAI | Mumbai South |
| 4 | MCB GUNTUR | Amaravathi |
| 5 | MCB, Harbour Road | Chennai North |
| 6 | MCB, Hyderabad | Hyderabad |
| 7 | MCB KANPUR MAIN | Kanpur |
| 8 | MCB LUDHIANA | Ludhiana |
| 9 | MCB M I ROAD | Jaipur |
| 10 | MCB MG ROAD, BANGALORE | Bangalore |
| 11 | MCB MISSION ROW KOLKATA | Kolkata 1 |
| 12 | MCB NAYA PALLI | Bhubaneshwar |
| 13 | MCB NEHRU PLACE | Delhi South |
| 14 | MCB PARLIAMENT STREET | Delhi Central |
| 15 | MCB T NAGAR | Chennai South |
| 16 | MCB VIZAG | Visakhapatnam |
| 17 | MCB WORLI MUMBAI | Mumbai West |
( Last modified on May 27, 2022 at 08:05:05 PM )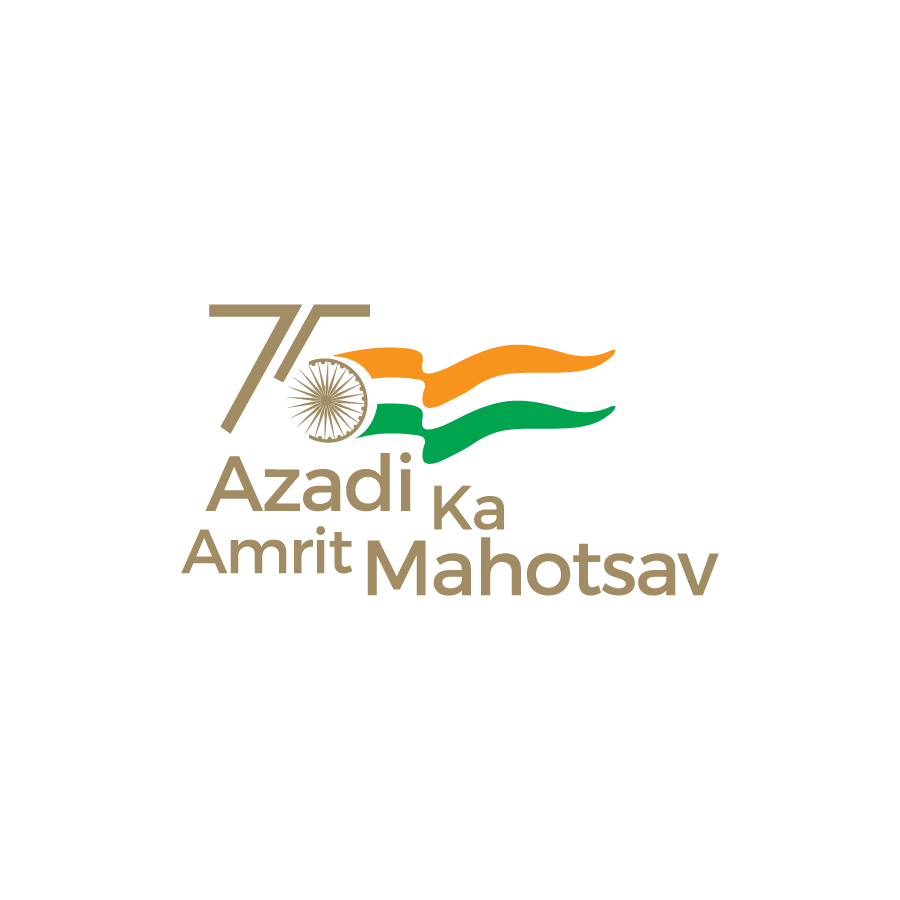 Ask ADYA