Executive Director's Profile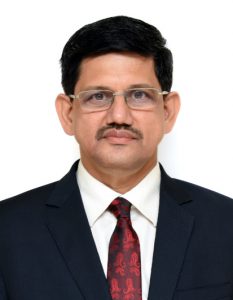 Shri Shenoy Vishwanath V
Shri Shenoy Vishwanath V assumed charge as Executive Director on 01.12.2018.
Is a Commerce Graduate from Mumbai University. Joined as Probationary Officer in Union Bank of India on 17th January, 1985. Is also an Associate Member of Indian Institute of Bankers and successfully underwent one year Management Education Programme conducted internally by the Union Bank of India. Is a career banker since last 35 years.
Has worked in Branches in Rural, Semi Urban, Urban and Metro centres as well as Administrative Offices in different geographies as Branch, Saral, Regional and Vertical Head.. Worked in different verticals like Credit, Vigilance, Transaction Banking, Credit Policy and MSME, Large Corporate as well as Chairman's Secretariat.  Was a Core member in Verticalisation and Centralisation of Credit functions. Is also a Nominee Director on the Board of Central Registry of Securitisation Asset Reconstruction and Security Interest of India.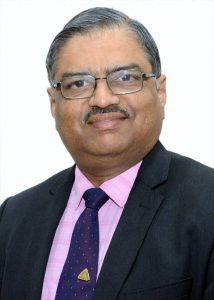 Shri K Ramachandran
Shri K. Ramachandran has assumed the office of Executive Director of Indian Bank on 1st April, 2020, subsequent to Amalgamation of Allahabad Bank into Indian Bank
He has taken charge as Executive Director of Allahabad Bank with effect from 26th December 2018. He is a Post Graduate in Science with Post Graduate Diploma in Computer Application. He joined Corporation Bank as Probationary Officer in May 1985 and had worked in Branches, Corporate Office and other Controlling Offices.
He was part of the core team involved in the design, development and implementation of the total Branch Automation, Internet Banking and Mobile Banking application of Corporation Bank. As Asst. General Manager, Priority Sector he had implemented the voice enabled Point of Transaction, Hand Held Terminals used by Business Correspondents. Shri Ramachandran held independent charge of Alternate Channels, Credit Monitoring verticals and had headed Thane Zone of Corporation Bank. On elevation to General Manager Cadre, he was heading Chennai Circle of Corporation Bank from April 2016.
( Last modified on Dec 01, 2020 at 02:12:28 PM )