MasterCard Variants*
*All these cards can be used ATM, Point-of-Sales and e-commerce right away
MasterCard World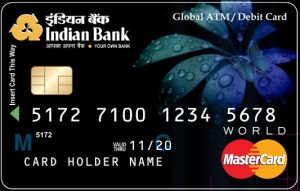 International Debit Card with Wide acceptance globally
Usage limit of Rs.50,000/- in ATMs and Rs.1,00,000/- for Point-of-sales & online purchases
E – purse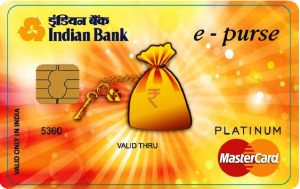 *won Banking Frontiers' Finnoviti 2016 award and MasterCard award for best card innovation
RuPay Card Variants
RuPay Platinum Card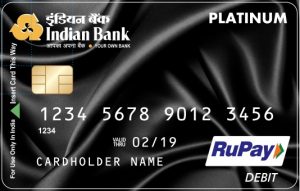 Usage limit of Rs.50,000/- in ATM and Rs.1,00,000/- in Point-of-sales
Fuel surcharge waiver, airport lounge access and various other offers. For more details, visit https://www.rupay.co.in
PMJDY Card (Pradhan Mantri Jan Dhan Yojana)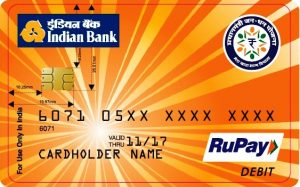 Rupay card for PMJDY Account Holders
Over Draft in PMJDY accounts enabled for eligible accounts in ATMs.
MUDRA Card (Micro Units Development and Refinance Agency)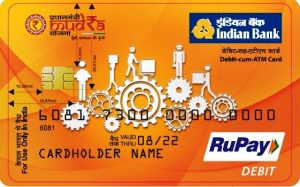 RuPay card product for MUDRA loan customers in MSME segment
Senior Citizen Debit Card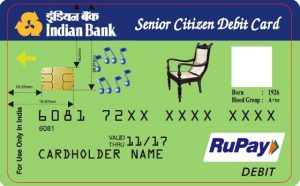 Special Debit Card for senior citizen customers with photo, blood group and Date of Birth affixed on the card.
IB Surabhi Platinum Card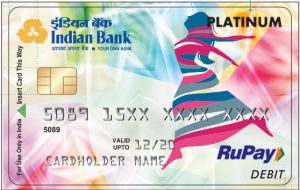 Card meant exclusively for women customers having IB Surabhi Account
RuPay Platinum debit card with usage limit of Rs.50,000/- in ATM and Rs.1,00,000/- in Point-of-sales
Personal accident insurance cover of 2 lakhs
For IB Surabhi product details Click here.
RuPay Debit Select Card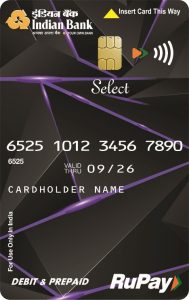 Top most variant of RuPay Cards
Joining benefits and Milestone based benefits
In built Insurance Cover of up to Rs.10 Lakhs
Airport lounge access and various other offers.
For more details, visit Click here
IB DIGI – RuPay Classic Card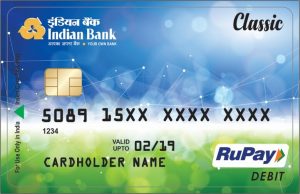 RuPay debit cards issued for IB DIGI accounts opened through our website and IB Customer Mobile App
Usage limit of Rs.10,000/- in ATM and Rs.10,000/- in Point-of-sales
For More Details Click here
( Last modified on Jul 19, 2021 at 11:07:32 AM )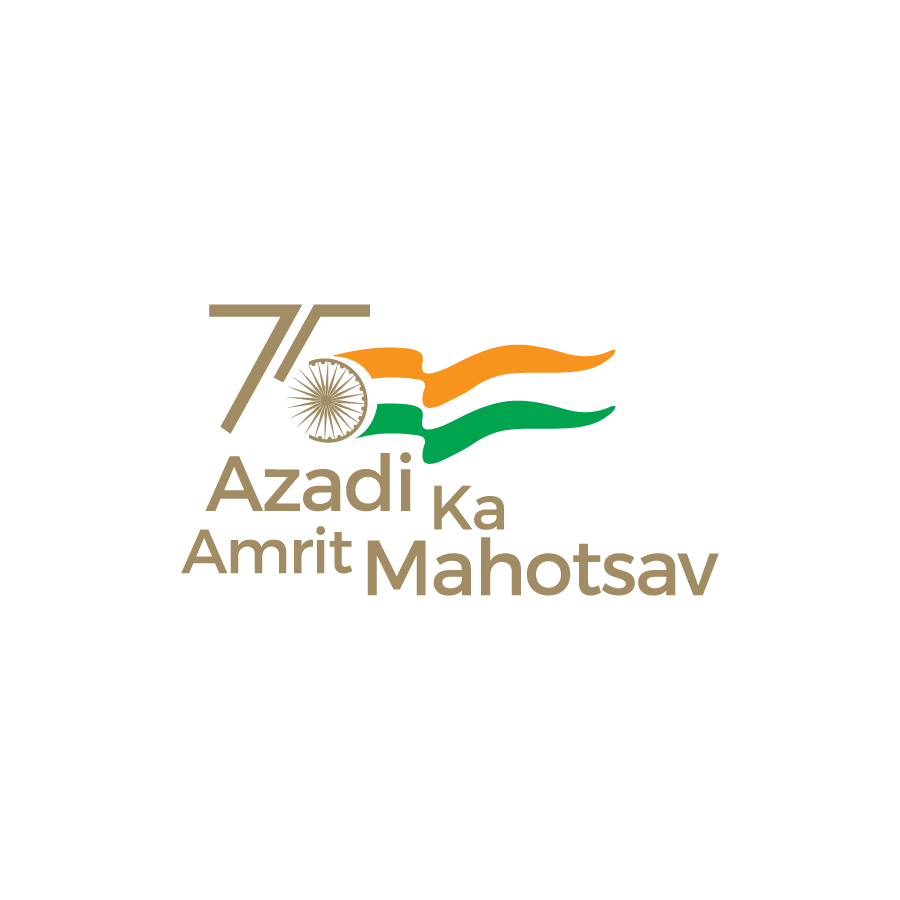 Ask ADYA